Just a quick one today as I have a poorly little boy off school today!
Todays challenge was Fireworks/Bonfire Night Nails and I went for fireworks.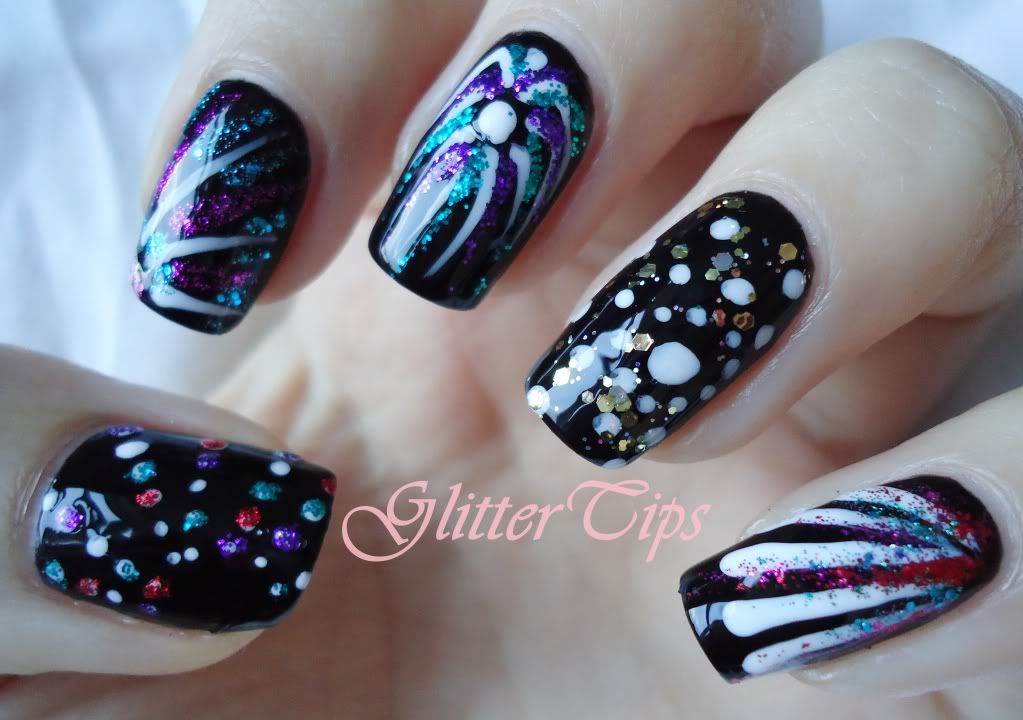 For this I used two coats of Barry M Black as a base, then used Barry M Matt White to do the basic firework shapes. Then I added some glitters for sparkle, shame them weathers too dull to capture it!
The glitters I used were Models Own Purple Haze, Emerald City and Barry M Yellow Topaz, Magenta Glitter, Green Glitter, Red Glitter and Aqua Glitter.
Next up is Fairy Tale!