Yay, I'm posting on time!
Today's theme is Disney Film or Character, so I thought I'd continue with the Disney Princess nails as I've already done Rapunzel and Jasmine.
Originally I wanted to do Cinderella but I changed my mind last minute and did Snow White instead!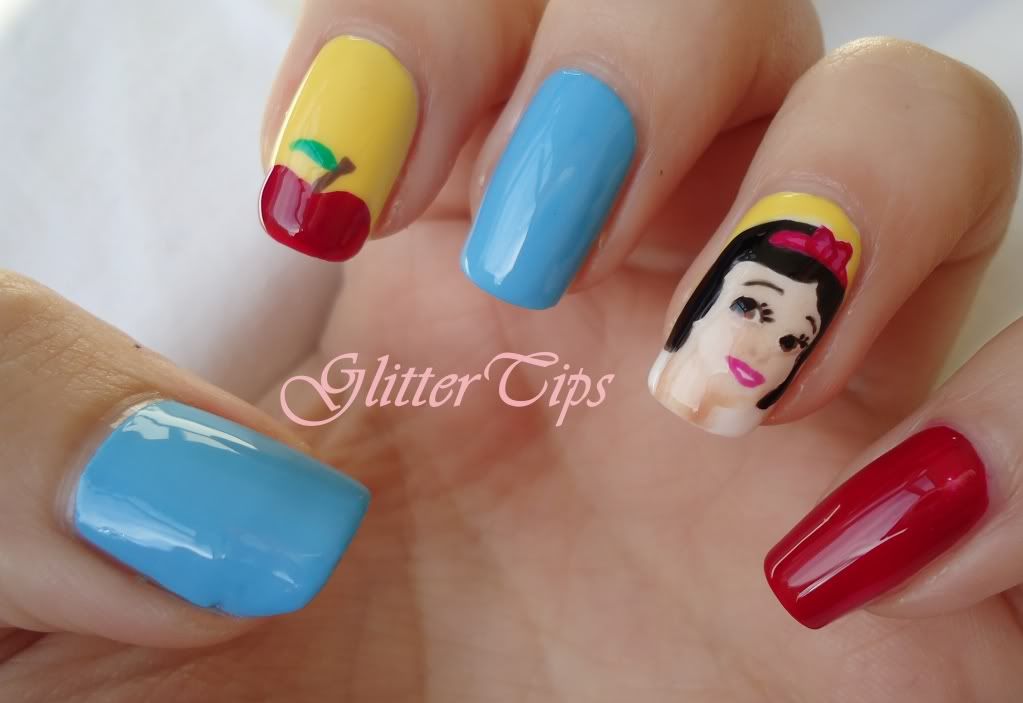 This is actually Snow White Mk2 as my first Snow White had a beard due to the shading under the chin going wrong, not a good look for a Princess!
The colours used are -
Pinky - Barry M Raspberry over Barry M Matt White.
Ring - Barry M Matt White with Lemon Ice Cream over the top for a base, then Barry M Black for the hair, eyelashes, eyebrows and pupils. Barry M Nude and Famous By Sue Moxley Nude mixed for the skin, Barry M Mushroom for eyes, Barry M Raspberry mixed with Matt White for the lips and hair bow.
Middle and Thumb - Barry M Blueberry Ice Cream.
Index - Barry m Matt White with Lemon Ice Cream over the top for the base, Barry M Raspberry, Mushroom and Spring Green for the apple.
Next up is Under Water Creatures/Mythical Water Creatures, looking forward to that one!
And to end the post I thought I'd share a kitten photo that I managed to get today!