This time I was sent the gorgeous
Lace Nail Foils
which I have been having a lot of fun with!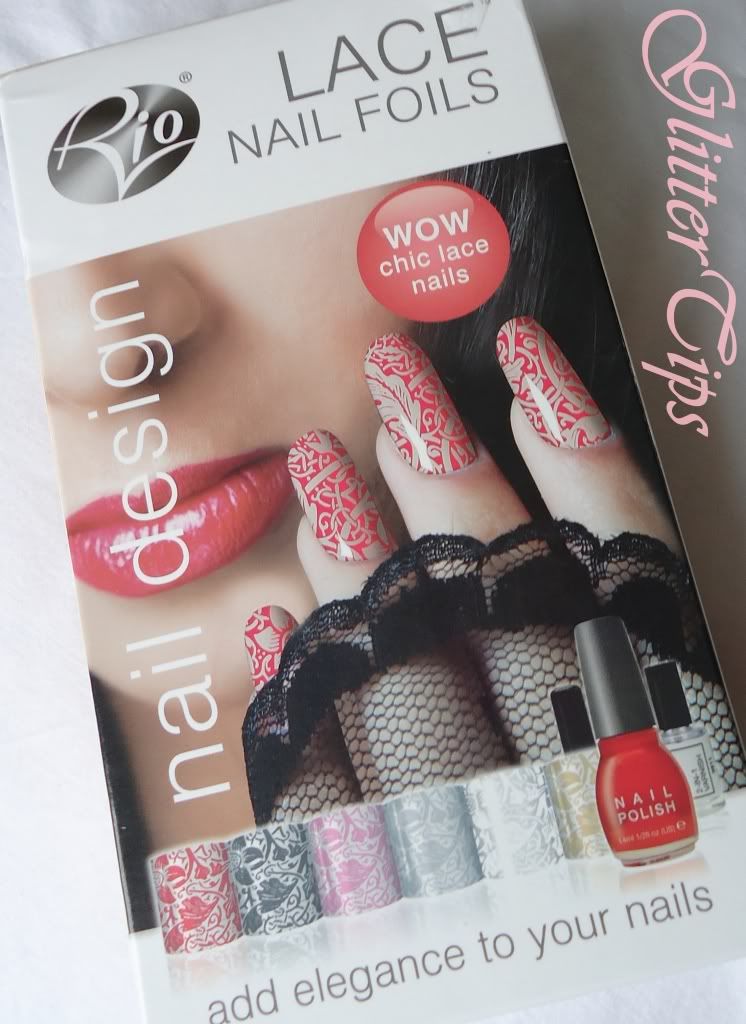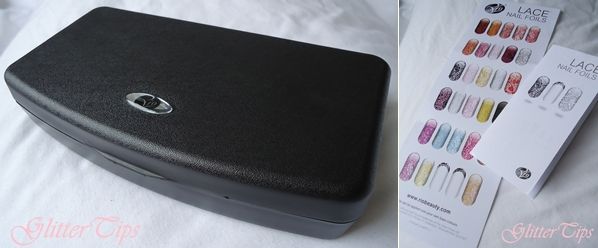 The kit comes in a little black case which contains-
1 x 8ml bottle of Foil Adhesive.
1 x 8ml bottle of 2 in 1 Varnish.
1 x 14ml bottle of Red Nail Polish.
6 x rolls of Lace Nail Foils in the colours Black, White, Gold, Silver, Red and Pale Pink.
Application stick.
Design Chart.
Instructions.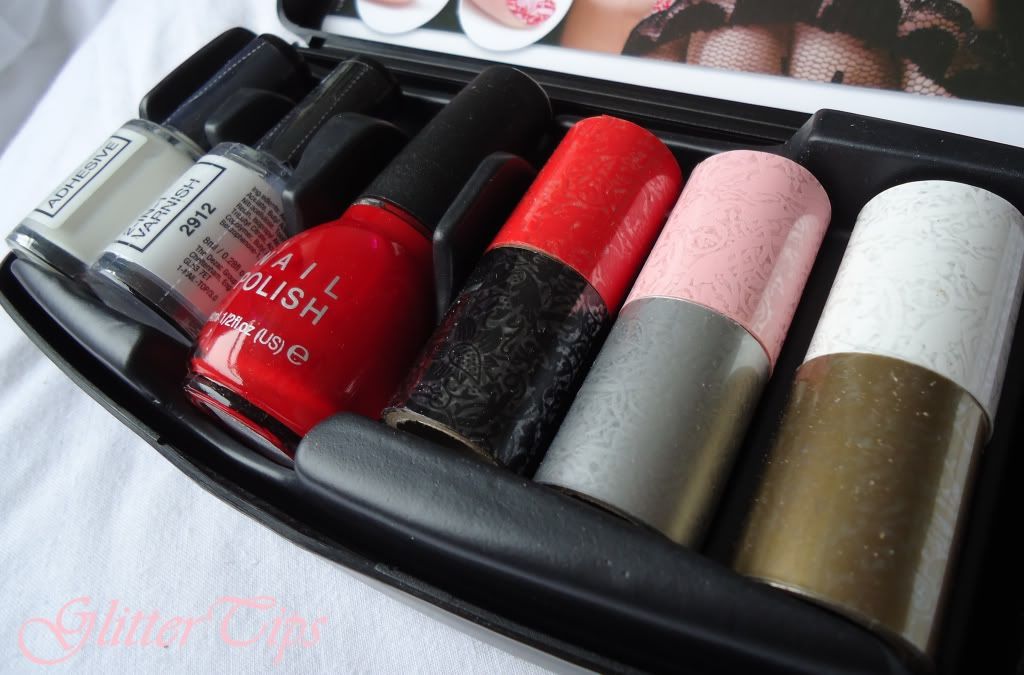 They are really very simple to apply and the instructions are clear and easy to follow.
First of all you need to cut the foil into little strips wide enough to cover your nail.
Then apply your chosen nail polish to clean, dry nails and leave to dry for at least 30 mins.
Next apply the adhesive, and wait for 10 mins.
Place the foil strip over your nail and use the application stick or a cotton bud to rub over the foil to ensure it sticks and to smooth out any creases.
Gently peel the foil off and seal with 2 in 1 Varnish, remembering to cap the free edge.
A few problems that I did come across were-
The pattern not sticking in places, which is easily fixed by just reapplying the adhesive and patching it up.
Creasing was a bit of a problem but I wouldn't say that was the kits fault, I do have rather curved nail beds making creases inevitable and it is only noticeable if you are really looking at them.
Sometimes my base colour peeled off, but that was my own fault by trying to guess how long the nail polish was drying for and applying the foils way too early, the obvious way to avoid this is to actually pay attention to the time when applying and make sure you wait the 30 mins for the nail polish to dry, possibly a little longer, and the 10 mins for the adhesive to dry. Once I started paying attention rather than guessing the application was easy peasy!
Wear an tear was a bit of a problem too, the 2 in 1 Varnish is not going keep these looking good much longer than a day, you need to apply a harder wearing top coat after the 2 in 1 Varnish to protect them. If you want them to last a week or more I'd advise reapplying your topcoat every couple of days and make sure you cap the free edge.
Other than those few niggles I really liked them!
I first tried the Black Foil over the Red Nail Polish that comes in the kit and was very impressed!
The Red Nail Polish applies really well, I was happy to leave it at one coat which is rare for me, and a bonus time wise.
I wore this combination on a night out and got lots of people grabbing my hands to have a closer look and saying how great they were.
Other combinations I tried were-
Gold over Barry M Gelly in Plum.
Silver over Barry M Gelly in Blue Plum.
Pale Pink over Barry M Cappuccino.
White over Barry M Gelly Grapefruit.
Red over Barry M Black.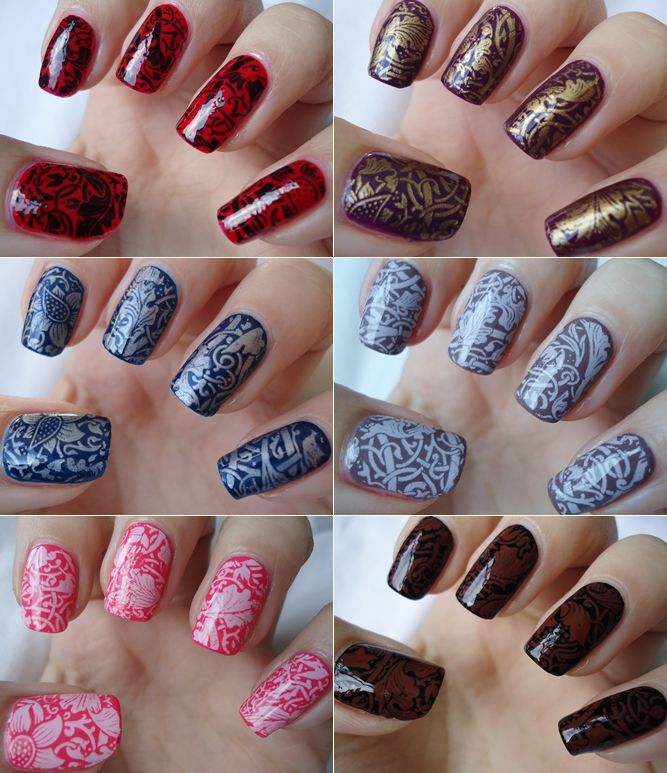 As you can see they are quite stunning and with all the possible colour combinations they are perfect for nights out, weddings, parties, New Years and Christmas.
The kit costs
£29.99
which I think is good price when you consider what you get in the kit and how many manicures you could get from it. Another potential Christmas gift from
Rio Beauty
!
* Disclaimer: This product was sent to me for review by Rio Beauty. Everything you read here is my honest opinion of the product after trying it out on myself. *