New year, new challenge!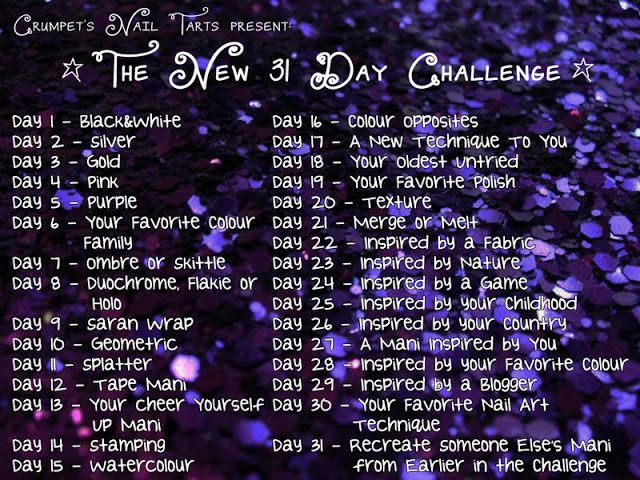 I hope you all had a fun and safe New Years, mine was spent at home with MrGT, the MiniTips and my best friend, watching DVD's and eating sweets, I couldn't have asked for a better one!
I found out about this challenge a few days ago over on
The Crumpet Blog
but only decided this morning I was definitely going to do it. It looked like too much fun to turn down!
Day One is Black and White, so I sat down with my chosen nail polish and this is what I came up with.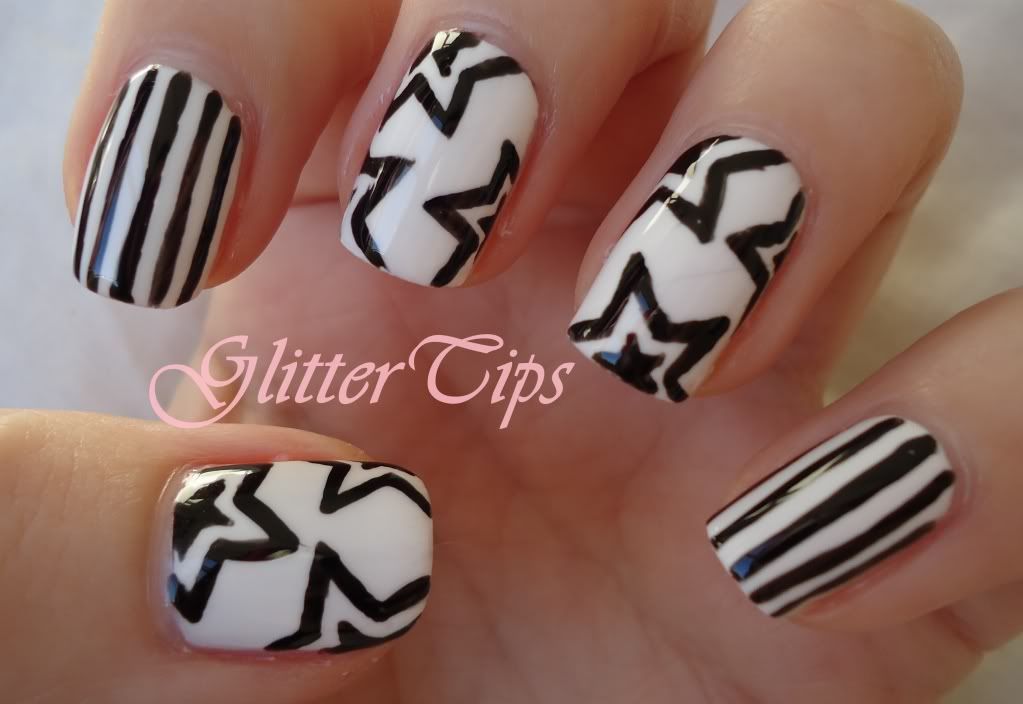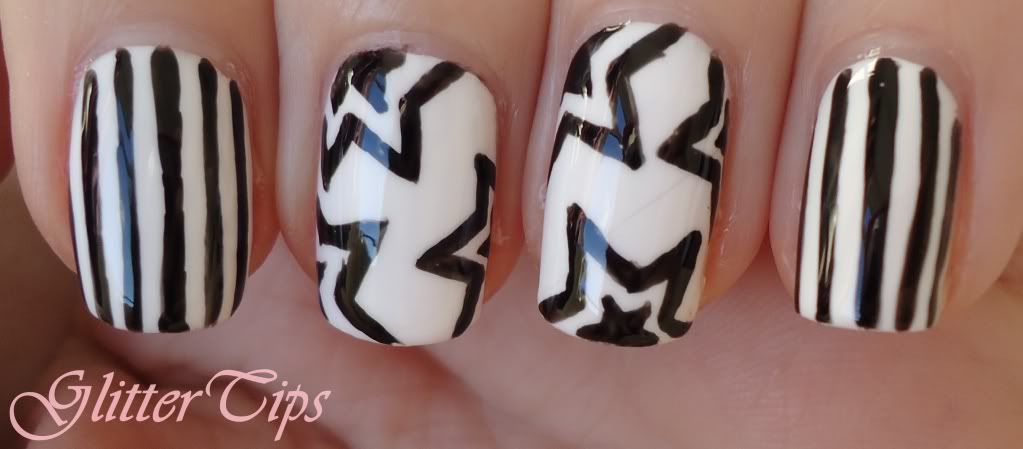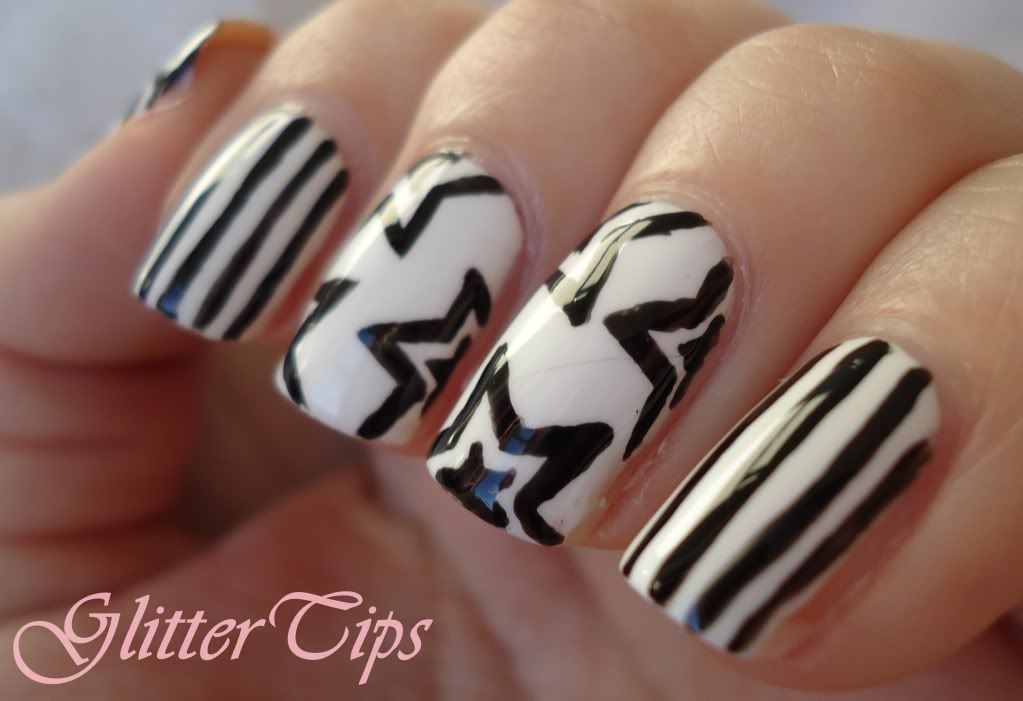 I used Barry M Black and Matt White and free handed the stars and stripes as I was far too sleepy to deal with tape! I think I prefer it a little bit wobbly anyway so I'm not too worried about it.
I hope you like it and make sure you take a look at what the other lovelies participating in the challenge have come up with!