Day 5 of The New 31 Day Nail Challenge is the colour Purple, another favourite of mine.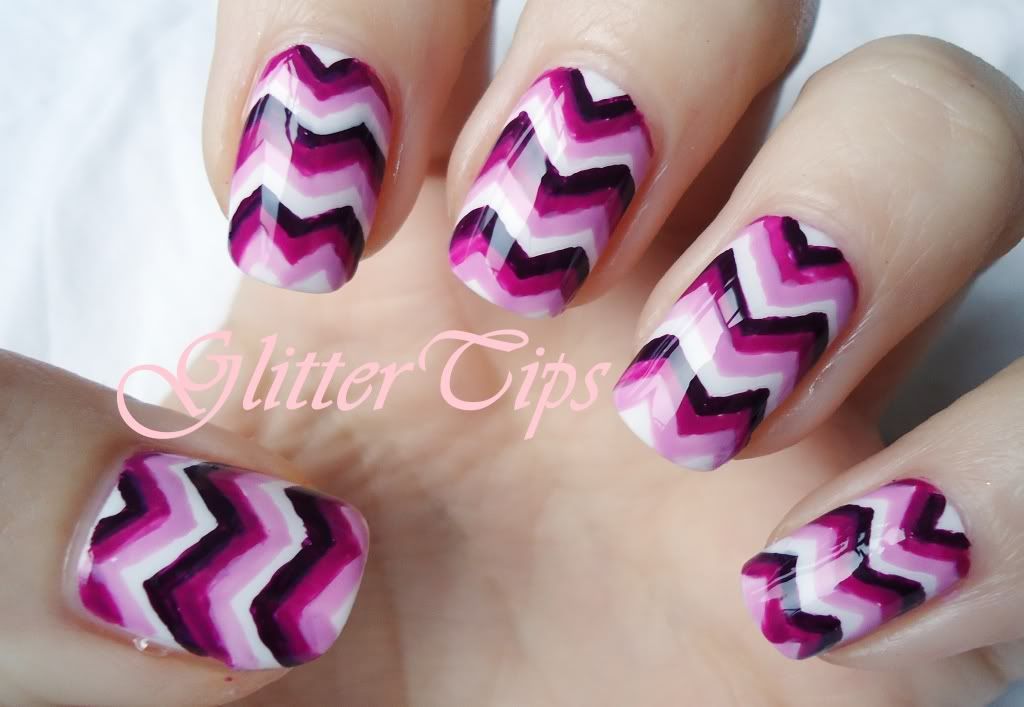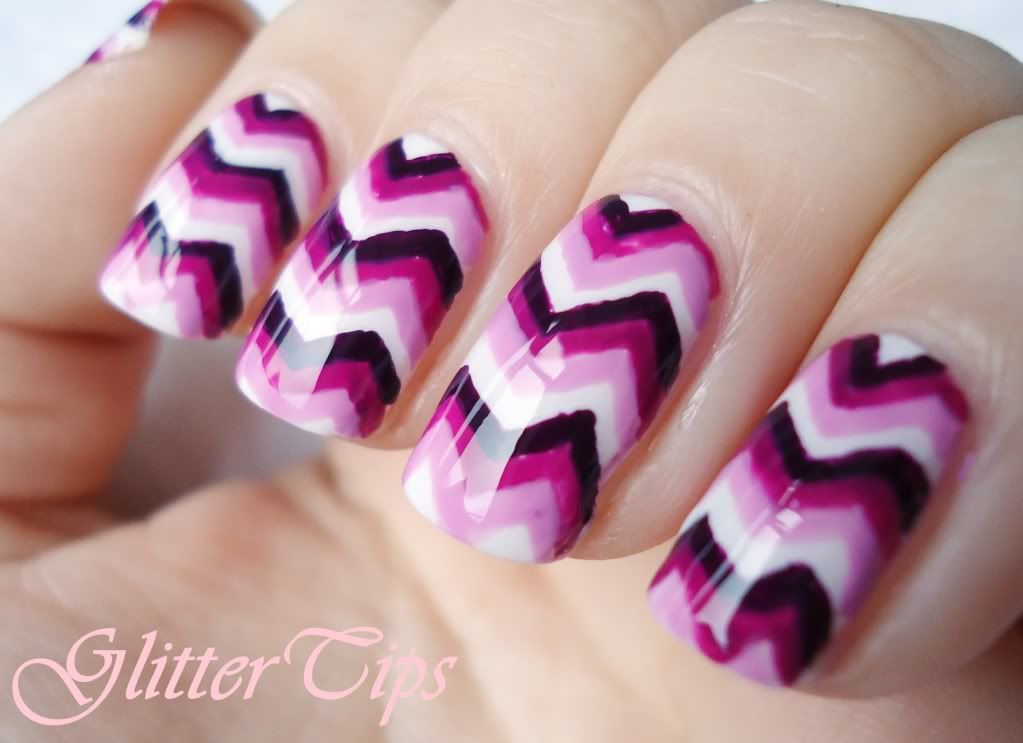 These didn't turn out quite as neat as I would have liked but I got up late and the light was fading inside and out so I was in a bit of a rush. I still like the overall effect of them though.
I started with two coats of Barry M Matt White, then used Sally Hansen Bewitched, Barry M Bright Purple and Barry M Berry Ice Cream for the zigzag stripes.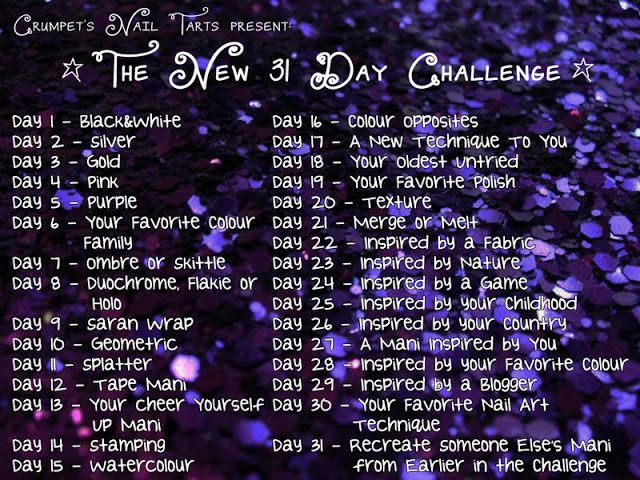 Tomorrows challenge is Your Favourite Colour Family.
Don't forget to take a peek at what the other lovely ladies have been coming up with!