Day 4 of The New 31 Day Nail Challenge is Pink!
If you have been reading my blog for a while you will know that I love pink, it is my favourite colour so I have quite a few pink polishes so the biggest challenge was picking one!
I decided to go with one I haven't used yet.
This is where I start to look bad.
My untried pink is No 7 Stay Perfect in Sugar, from the Spring 2011 collection.
I've had it almost two years and it was still untried.
Whoops.
Anyway, I used three coats of Sugar on all but my ring finger, which I used Barry M Matt White.
Then I framed all the nails with Barry M's Boots Xmas Limited Edition 2012 Gold polish, which, as the name might suggest, is one of two limited edition polishes they released for Xmas 2012 in Boots, the other was a Pink which I still haven't been able to find anywhere :-(. Barry M also released two LE polishes in Superdrug at the same time.
To finish off I added the little roses on the ring finger using Sugar and Barry M Shocking Pink, then a mix of Barry M Spring Green and Lime Green for the leaves.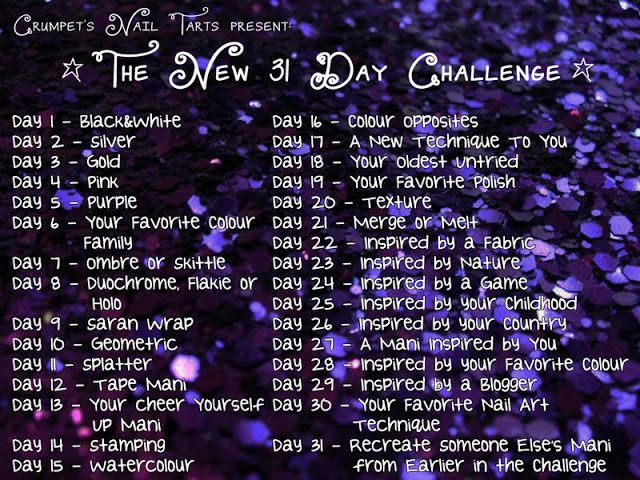 Day 5 of the challenge is Purple!
What to do?