Today is Day 2 of The New 31 Day Nail Challenge and the theme is silver!
I wasn't a fan of today's theme, I don't really use silver as an all over colour because I don't really enjoy wearing metallics, so I tried to think of a way to do a mani where silver is definitely the feature, but without it being just silver.
I think I managed it, and I have to say I love it!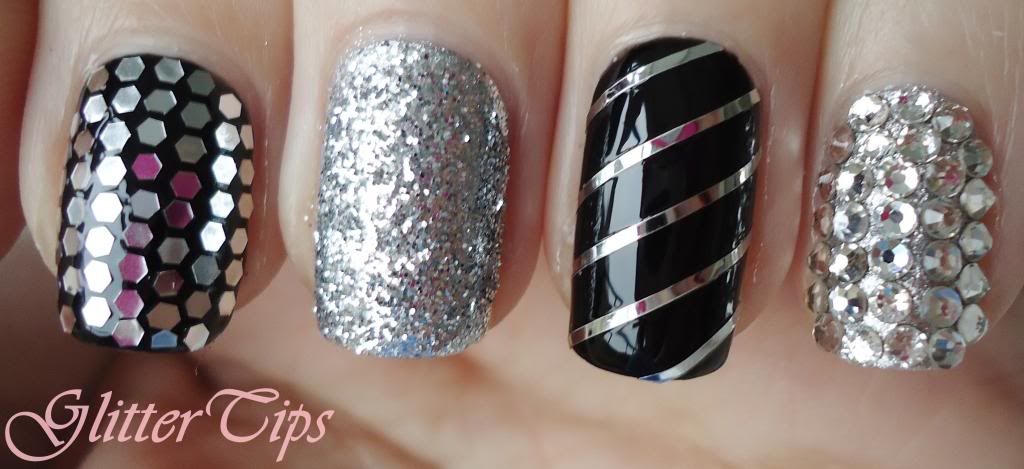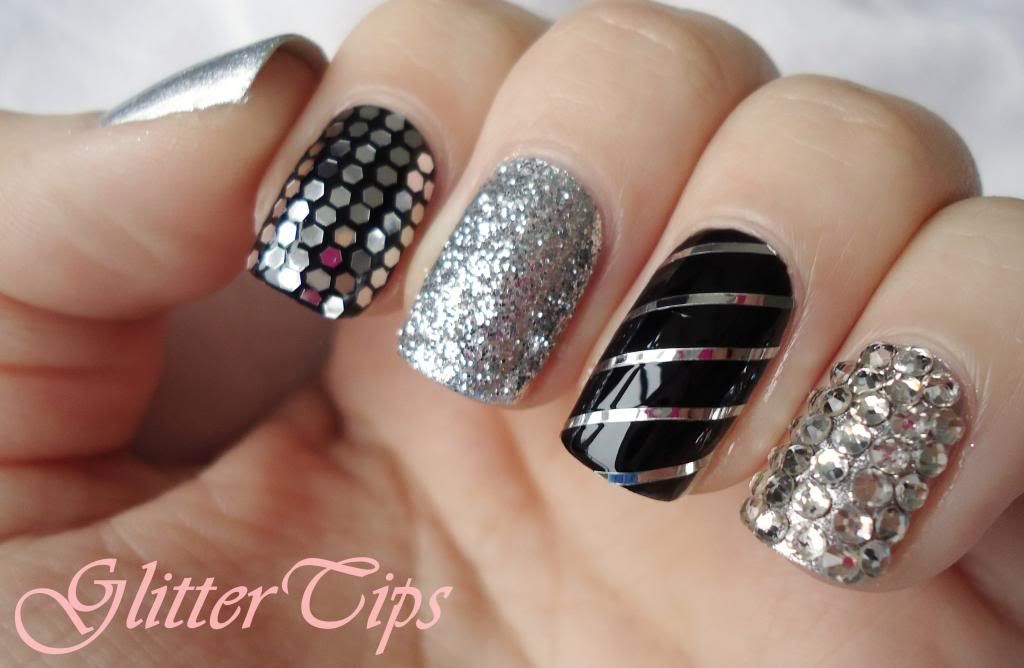 The base colour for the Pinky, Middle and Thumb is two coats of Models Own Sterling Silver, which is such a gorgeous silver colour, not too dull, not too bright and perfectly shiny!
The Index and Ring fingers have the trusty Barry M Black as a base.
I added some flat back Swarovski Crystals to the Pinky, which I bought in a pack of 200 for £8.95 from
ebeautytraining
on eBay. Some silver striping tape, also purchsed from eBay (I don't recommend the seller so I won't include a link) on the Ring finger. Some Ultra Fine Art Glitter, which I found in my old craft stash in the loft but can probably be bought in most craft stores, to the Middle finger. Some
Born Pretty Store
silver 'Glequins' (Review coming soon!) to the Index finger and then left the Thumb plain to show off the Models Own Sterling Silver.
I really wish I had done this for New Years! But I expect I will be repeating this one for many occasions as I love it so much!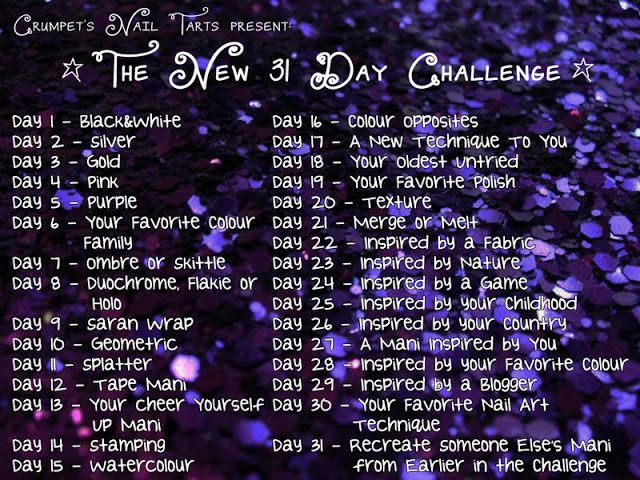 Tomorrows challenge is Gold!
Don't forget to check out what the other ladies taking part have come up with.