Gold is one of my favourite colours to use in nail art, particularly with black. And I have wanted to do Baroque/Damask style nail art for a while now so when I saw todays challenge was gold I decided I'd cross both off my to-do list at the same time!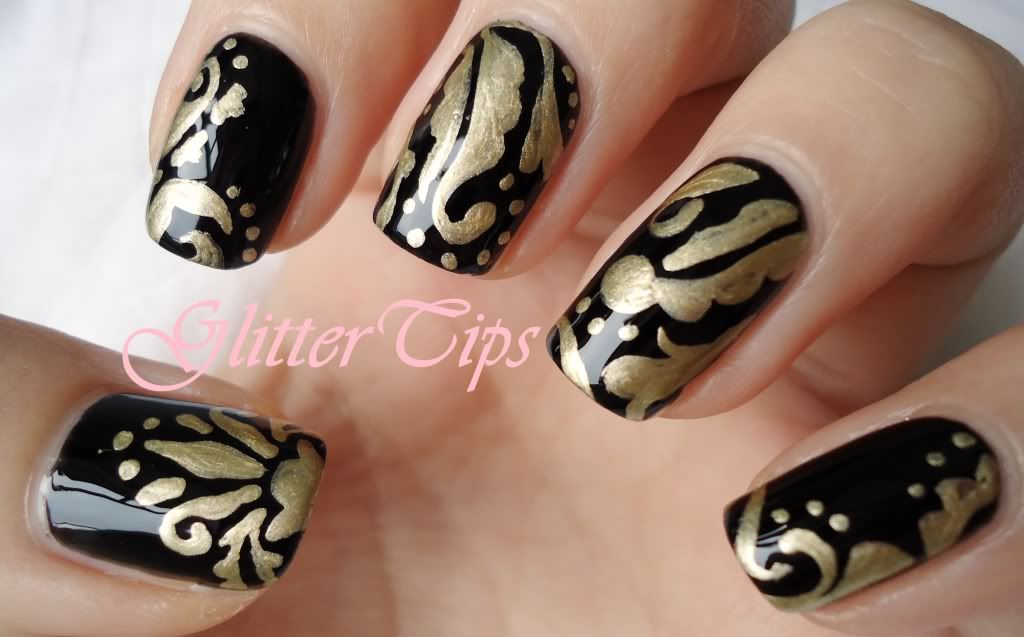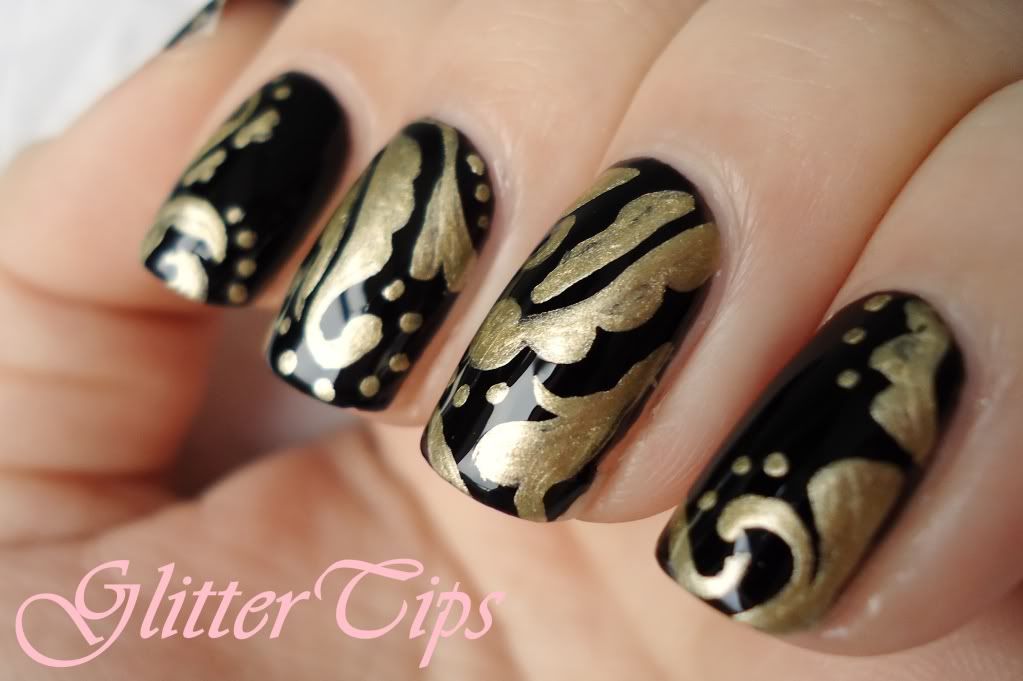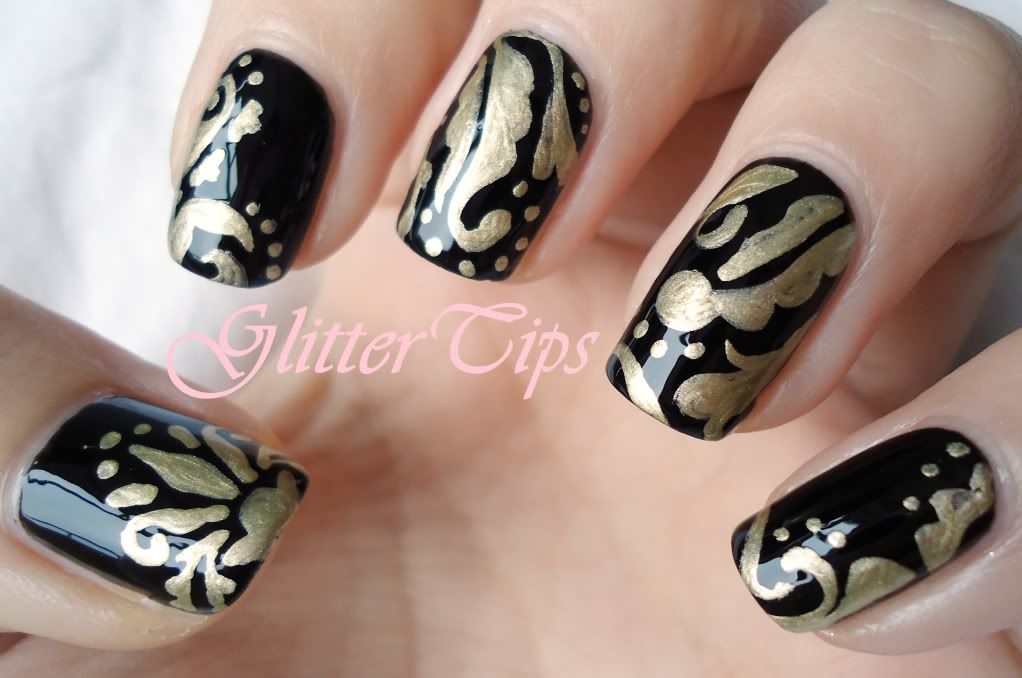 I used two coats of Barry M Black as a base then free handed the pattern using Barry M Gold Foil.
Instead of attempting an all over pattern I decided to take different parts of different patterns I found online by searching 'Baroque' or 'Damask' prints.
The Thumb shows the top part of one pattern, the Pinky and Index both show edges of another pattern and the Ring and Middle both have random center parts.
I really wish I had some black flocking powder, then I'd have done a gold background with a black flocked pattern, but I'll just save that one for another day!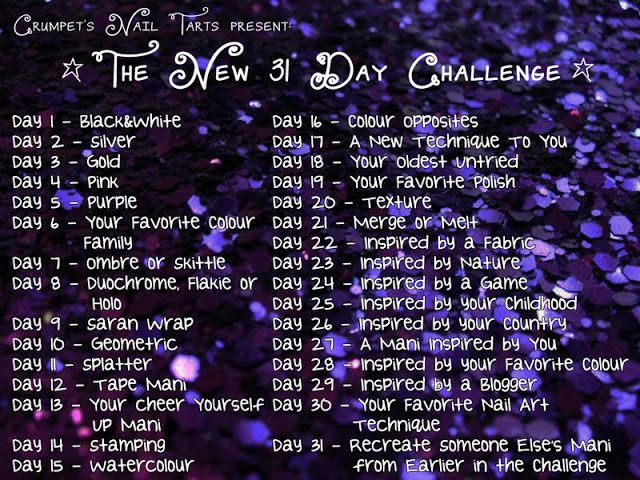 Tomorrows challenge is my favourite colour, Pink!